Mechanical Engineering
INDEX
Satellite Tracking Dish Refurbishment 1
Automatic Assembly Machine for a medical product 2
Sheet Slitter Component for teabag machine. 3
Developmental robot for sheep shearing. 3
Orientated PVC pipe manufacture. 4
Mechanical diagnostics, systems analysis, mathematical modelling, hydraulic and mechanical refurbishment.
Built by NASA in the 1950s using the hydraulic technology of the day, Avocet was a key consultant involved in restoring its mechanical performance for commercial use. The dish is used daily to receive data from satellites in polar orbits.  Visit ASTRA here
<![if !vml]>
<![endif]>
Avocet undertakes contract design and stress analysis related to rolling stock. Tasks have included upgrades of older stock to new requirements, refurbishment, failure analysis and remedial design, and new wagon design. We are proud to be associated with Bluebird Rail Operations.
<![if !vml]>
<![endif]><![if !vml]>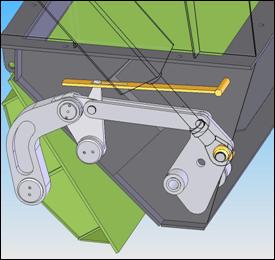 <![endif]><![if !vml]>
<![endif]>
<![if !vml]>
<![endif]>
CHAY hopper wagons
Mechanical design, systems analysis and mathematical modelling.   Avocet worked with the marine architect and the builders to design the wing actuation mechanisms and model the craft's sailing performance.
<![if !vml]>
<![endif]>
Complete mechanical design, manufacture and commissioning of rotary indexing assembly machine, including computer control. The machine operates in a clean room environment.
<![if !vml]>
<![endif]>
Mechanical development, design, manufacture and testing.
<![if !vml]>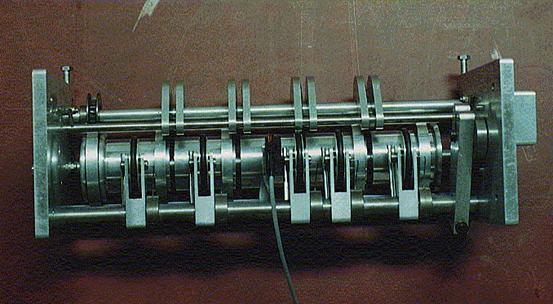 <![endif]>
Both principals were key consultants covering all aspects of this challenging project in the 1980s, including the mechanical design, hydraulics, control systems, instrumentation, electronics, mathematics, software and hardware.
<![if !vml]>
<![endif]>
Avocet was closely involved in the development of this small high-speed turbine and its electric motor.
<![if !vml]>
<![endif]>
Allan Wallace was a key consultant involved in the development of Australia's first commercial continuous extrusion process for Vinidex PVC-O Supermain pressure pipe.  The task included: mathematical modelling of the rheology, thermodynamic modelling, tooling design and manufacture, process control, PLC programming, instrumentation and direct involvement in testing.
<![if !vml]>
<![endif]>